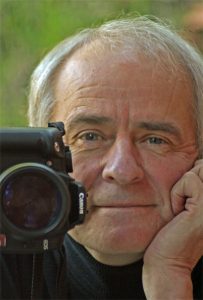 Education     B.Sc. Physics & M.Sc., Geophysics at University of Toronto. Ph.D., Geophysics at Australian National University, Canberra.
Career    More than twenty years in writing, publishing and other literary pursuits.
Three decades in waste management and environmental science/consulting. Former certified environmental auditor. Owned and operated Oakhill Environmental, a consulting firm, in St. Catharines, Ontario. A highlight was being selected to conduct environmental audits of Canada's parliament buildings, which involved inspecting every nook, cranny, tower, and tunnel … a once-in-a-lifetime experience!
Member  Travel Media Association of Canada, Society of Environmental Journalists. Formerly a member of the International Ecotourism Society, the Writers' Union of Canada, Canadian Nuclear Society.
I live on Pender Island, British Columbia, with my wife and two cats. To learn about my travels and activities, and for links to my articles, and some great photos, please visit my Facebook page: HansTammemagi